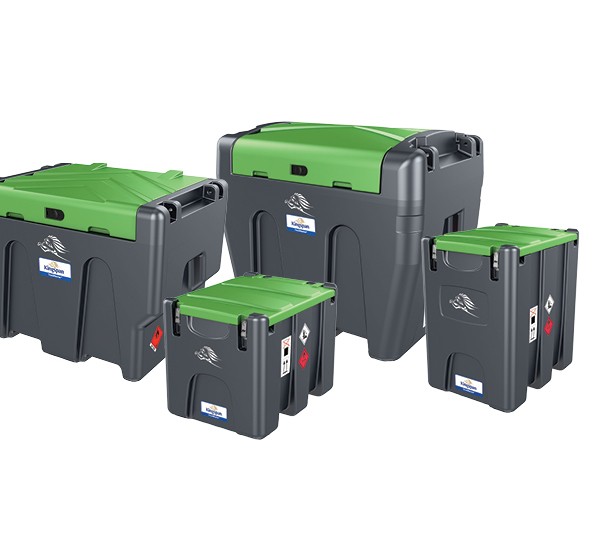 POLY TANKS – 200 – 900 L – TRUCKMASTER
TruckMaster range is specifically designed for the safe transportation of diesel fuel. Available in four capacities from 200-900 litres, the TruckMaster offers the lightweight, robust, portable solution giving users the ultimate convenience by allowing them to refuel remotely on-site. Backed by 5 year tank guarantee* and excellent customer service and after sales support, this range provides a quality cost-saving and compliant diesel storage solution.
Get in touch for more information.
PRODUCT DESCRIPTION
Standard features:
Offering a robust and resilient product design combined with a 5 year guarantee*
Lightweight, portable storage solution offering a faster and safer delivery of diesel to any point of use
The TruckMaster is designed to go anywhere and to withstand toughest of site conditions offering liquid delivery a new mobility.
The TruckMaster 430 and 900 litres features an internal baffle wall minimising the movement of liquid hence making the truck and the load more stable when in transit.
The 430 & 900 litre TruckMaster has been tested to meet the requirements of the European agreement (ADR) for the International Carriage of Dangerous Goods by Road*
model
capacity
litres
length
mm
width
mm
height
mm
spec sheet
TruckMaster200
200
600
800
620
TruckMaster300
300
600
800
890
TruckMaster430
430
1,180
860
910
TruckMaster900
900
1,410
1,050
1,210
 Download Brochure